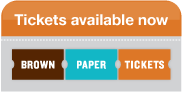 FRI, 11/1/2019 at 8pm
Five Minute Follies proudly present:
60 Minutes of Swearing with Michael Broussard
In an age when there are so many things to swear about, 60 Minutes of Swearing takes a comedic and cathartic look at everything that sucks. Michael Broussard (Five Minute Follies, Ask A Sex Abuse Survivor) covers it all: Nazis, squirrels, men's underwear, the Pope, celebrity chefs, and more. And there's even some audience participation swearing. Photo by Rachel Leah Woliansky. NOTE: Some material may not be appropriate for all audiences.
Join the event on Facebook.
@The Rotunda
4014 Walnut St.
Philadelphia, PA 19104
Click here for directions to the Rotunda
Doors 7:30pm
Show 8pm
Click the link above to purchase tickets or call 1-800-838-3006 to purchase tickets 24/7 over the phone.
PLEASE NOTE: Phone and web sales for all shows end midnight the day before the show. After that, tickets are available at the door.
Questions? Email fiveminutefollies@gmail.com.
Leave a Comment