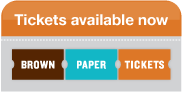 SAT, 12/2/2017 at 8pm
Five Minute Follies proudly present:
Joy Cutler's Anatomy Lesson
With both poignancy and humor, ANATOMY LESSON shows how one woman's experience with chronic illness can be a pathway to creating connections between us all. The show is a medical memoir about Joy Cutler's unwanted genetic inheritance, surviving hemodialysis and what it means to be an organ transplant recipient. And it's about Joy's enduring relationship with her young donor who, in losing his life, gave her back her own.
Join the event on Facebook.
@The Rotunda
4014 Walnut St.
Philadelphia, PA 19104
Click here for directions to the Rotunda
Doors 7:30pm
Show 8pm
ALL AGES
Click the link above to purchase tickets or call 1-800-838-3006 to purchase tickets 24/7 over the phone.
PLEASE NOTE: Phone and web sales for all shows end midnight the day before the show. After that, tickets are available at the door.
Lap Children (kids under 2 who do not require a seat) admitted FREE.
Questions? Email fiveminutefollies@gmail.com.