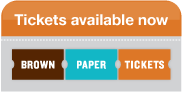 SAT, 12/1/2018 at 8pm
Five Minute Follies proudly present:
Sex Talk (the show)
SEX TALK (the show) is an ongoing, immersive, feminist, sex-positive, sometimes cabaret, sometimes social experiment featuring parodies of some of Broadway's most beloved standards. Brooke Spitz runs the show in a unique cabaret/stand-up/immersive experience where there is much to learn … and very little left to the imagination. PLEASE NOTE: Some material may not be suitable for all audiences.
Join the event on Facebook.
@The Rotunda
4014 Walnut St.
Philadelphia, PA 19104
Click here for directions to the Rotunda
Doors 7:30pm
Show 8pm
Click the link above to purchase tickets or call 1-800-838-3006 to purchase tickets 24/7 over the phone.
PLEASE NOTE: Phone and web sales for all shows end midnight the day before the show. After that, tickets are available at the door.
Questions? Email fiveminutefollies@gmail.com.