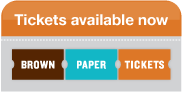 SAT, 12/7/2018 at 8pm
Five Minute Follies proudly present:
Voice – A Cabaret starring Deborah Crane
A cabaret performance, ranging from Sondheim to the Beatles, that celebrates the human voice and its power to enlighten, guide, heal and inspire. In 2008 Deborah set out on a journey to bring the forgotten power of voice to others. Her story urges us to trust and expand our voices which we use but seldom appreciate.
Join the event on Facebook.
@The Rotunda
4014 Walnut St.
Philadelphia, PA 19104
Click here for directions to the Rotunda
Doors 7:30pm
Show 8pm
Click the link above to purchase tickets or call 1-800-838-3006 to purchase tickets 24/7 over the phone.
PLEASE NOTE: Phone and web sales for all shows end midnight the day before the show. After that, tickets are available at the door.
Questions? Email fiveminutefollies@gmail.com.
Leave a Comment