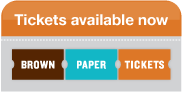 SAT, 12/1/2018 at 8pm
Five Minute Follies proudly present:
Sex Talk (Ho Ho Ho)
'Twas the first of December, when all through the city,
People were gift shopping and thinking of Gritty;
Brooke Spitz by the chimney primping with care,
In hopes that her lovers/co-stars soon would be there;
The dances are ready, the songs all rehearsed,
Now don't be a Scrooge and open your purse!
Brooke Spitz, a sex-positive, self-published children's book author is heating up your winter with a one night only titillating non-denominational holiday spectacular! With songs to leave you feeling warm and wet, and plenty to unwrap, Brooke and her friends Sheldon & Anita will take you to the north pole and back in this hilarious, musical theatre & holiday send-up!
For Adults Only.
Created & Performed by Katherine Perry
Featuring Camille E. Young & Connor McAndrews
Direction by Shamus Hunter McCarty
Design by Artur Almeida
Join the event on Facebook.
@The Rotunda
4014 Walnut St.
Philadelphia, PA 19104
Click here for directions to the Rotunda
Doors 7:30pm
Show 8pm
Click the link above to purchase tickets or call 1-800-838-3006 to purchase tickets 24/7 over the phone.
PLEASE NOTE: Phone and web sales for all shows end midnight the day before the show. After that, tickets are available at the door.
Questions? Email fiveminutefollies@gmail.com.
Leave a Comment