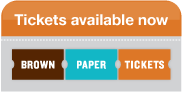 FRI, 6/1/2018 at 8pm
Five Minute Follies proudly present:
Donut Day Cabaret
A jam-packed (and jelly filled) variety extravaganza honoring the humble Donut on National Donut Day. What diabolical fate awaits Doctor Anonymous in the Doctor Who satire "Genesis of the Donuts"? Also featuring performances by Kimberlie Cruse, Michael Broussard, Comedian Craig Liggeons, Singer Pete Haas, Hoop Artist RanaHoopsAlota, and Belly Dancer Jaeda Mei. And some lucky attendee is going to win a $25 gift card from Federal Donuts! Plus MORE! MORE! MORE! TBA! TBA! TBA! Have an act for the Donut Day Cabaret? Contact us at fiveminutefollies@gmail.com.
Join the event on Facebook.
@The Rotunda
4014 Walnut St.
Philadelphia, PA 19104
Click here for directions to the Rotunda
Doors 7:30pm
Show 8pm
ALL AGES
Click the link above to purchase tickets or call 1-800-838-3006 to purchase tickets 24/7 over the phone.
PLEASE NOTE: Phone and web sales for all shows end midnight the day before the show. After that, tickets are available at the door.
Questions? Email fiveminutefollies@gmail.com.